Other Services:
Consulting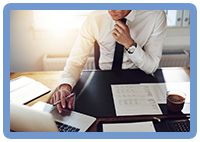 Attorney Just is available as a consultant to attorneys engaged in the practice of veterans disability law who seek guidance in the area of appeals to the United States Court of Appeals for Veterans Claims. Consulting services range from case evaluations to assisting in formulating legal strategies and arguments. This is an affordable option for attorneys who represent veterans before the Department of Veterans Affairs but lack particular experience handling appeals in federal court and would like assistance for their clients.
Mediation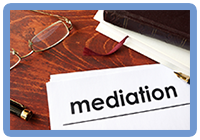 Mediation is a voluntary process in which an impartial mediator facilitates productive communication and negotiation by parties in dispute. Mediation provides parties the opportunity to define and clarify their issues, understand their different perspectives, identify their interests, explore possible solutions, and work towards reaching mutually satisfactory agreements. Attorney Just is a certified mediator in the state of Rhode Island with an advanced mediation training certification. Attorney Just is available to serve as a mediator in a variety of matters including, but not limited to, pending/ongoing litigation in areas of personal injury and medical malpractice, complex torts, divorce, child custody, and landlord/tenant disputes.
Michael S. Just, Esq.
(401) 400-2822
(844) 484-JUST